• 20 Best Hotels & Resorts to Stay in Hawaii • Where to stay in Big Island Hawaii • Where to stay in Kauai Hawaii • Where to stay in Maui Hawaii • Where to stay in Oahu Hawaii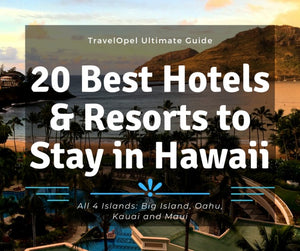 Hawaii is unquestioningly one of the most popular destinations for travel fanatics all around the world. Speaking of Hawaii, the iconic images as the blue water and sandy Hawaiian beaches, the warm tropical sun, and the colorful clothes and wreath wearing people would come into our minds. Along with a chain of luxurious and modern resorts & hotels, Hawaii is an ideal tropical paradise island for vacations. Thus, I would like to recommend to those who are planning to pay Hawaii a visit the best list of Hawaii Resorts & Hotels in a wide range of budget to help your...
---
• Best Beaches In Hawaii • The Best 12 Beaches In Hawaii
The Hawaiian archipelago is an amazing natural collection of jewel islands, elegantly curves as the half shape of a pearl chain. Speaking of Hawaii, it is common to almost immediately think of images of wreaths wearing aboriginal girls welcoming visitors with bright smiles and hula dances, colorful and delicious cocktails of tropical fruit flavors, and of course, those alluringly long sunny shine beaches with lines of iconic palm trees. In the following, I would like to introduce you to the top beautiful beaches in Hawaii and the best things to do in these charming beaches. Waipi'o Valley, Big Island, Hawaii...
---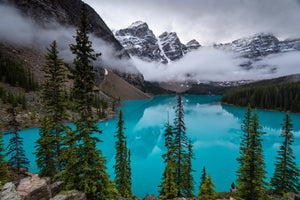 North America is a list of tourist destinations that meets all the tastes of all travelers, from the most prosperous and modern cities to unspoiled fields and deserts, as well as towering tough mountains and forests. This is Lake Agnes, which can be found by doing any of the Little Beehive, Big Beehive, or Lake Agnes trails when you arrive at Lake Louise, Banff. Famous attractive cities in North America are Mexico City - a center of anthropological history, Latin American art, and irresistible cuisine, New York City - where fashion meets art and religion under skyscrapers, and Vancouver -...
---
• camp at the beach • camp by the beach • camping on beaches • camping with beach • campsites on beaches • campsites on the beach
Camping is always on the top list for weekend plans and short trips with family or friends. Camp at the beach is always an effective way for people to connect in their circle, as well as one of the best ways to reduce stress and get pleasure between the beauty of nature. So, in this article, I would like to recommend the best beaches for camping in the USA for those who are intending to add camping into their next plans. 1. Nāpali Coast State Wilderness Park - Hawaii Located in the northwest side of Hawaii, Nāpali Coast is a...
---
• Costa Rica Safety Guide • Is Costa Rica Safe to travel in 2020?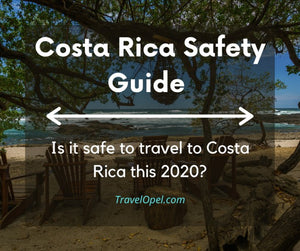 Costa Rica is a nature-lover's paradise — and it's one of my favorite countries in the world too. It was the first country I ever traveled to and it was the country that sparked my wanderlust. -> Read more: Things to do and what to see in Costa Rica But, is Costa Rica safe to visit in 2020? The answer is yes, it does have some crime, most travelers report feeling quite safe here. We've summed up a few things to keep cautious about when traveling in Costa Rica. After all, when you are in a foreign destination, safety issues are always top-of-mind....