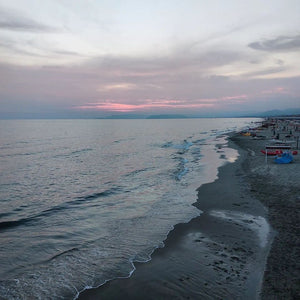 1. Torretta del Bagno is one of the four coastal towers of the island of Capraia, built by the Genoese in 1790. to protect Fort San Giorgio in the event of a siege. As the name suggests, it is very close to the water, at the foot of the hill of the castle, in a site that is one of the rare "discese a mare" of the island, spots where the sea is quite easily accessible by foot. And what a sea it is!⁠⁠ From @davidesambuchi 2. Candalla Falls is a charming wooded path takes you to the cold and emerald waters of the...
---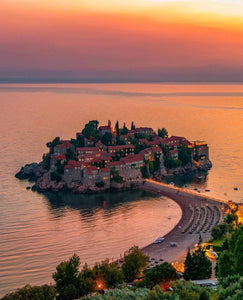 1. Prague - Czech Republic is just too wonderful to visit From @sennarelax 2. A mystical paradise in Takachiho, Japan From @hrk1108 3. Exploring the beautiful blue waters of Sardinia, Italy From @marklions 4. Mysterious place to visit at Takachiho, Japan From @hrk1108 5. Where the mountain meet the beautiful blue waters, at Sardinia, Italy From @marklions 6. Takachiho, Japan is my bucket list to travel From @hrk1108 7. Zermatt - Switzerland is one of wonderful place to visit once in your life From @sennarelax 8. Ever seen this blue water at Sardinia, Italy. Must place to visit From @marklions 9. Summer nights in Mykonos From @minogiannisvalantis 10. Would you take a ride at this mystical in Takachiho, Japan From @hrk1108...
---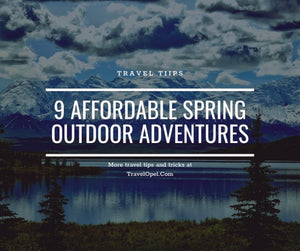 Whether you're a thrill-seeker yearning for adrenaline-pumping experiences or a nature-lover craving dramatic scenery, spring is an ideal time to plan an adventure in the great outdoors. After all, it's the best season to catch sight of beautiful blooms and striking rock formations across America's prized parks or test your limits on a challenging hiking or biking trip. And no matter the kind of intrepid pursuit you crave, you can unleash your inner explorer without paying a high price tag or battling heavy crowds. Here are nine ideas to get you started. 1. Enjoy wildlife watching in Glacier Bay National Park...
---
1. The cherry blossom season has begun, at Yamaguchi , Japan From @criss1016 2. Dinant is a charming little Belgian town that is also very compact so you can easily see pretty much everything that the town has to offer in 3-4 hours From @michielpieters 3. Wawel Castel in Krakow Poland is always amazing From @dorpell 4. Trains, trains everywhere in the city at Japan From @ebi_times 5. Listen to the sounds of Spring, at Switzerland From @amir_asani13 6. Who wants to adventure a week across England in the springtime when we can visit there again? From @kjp 7. A romantic date or a chill night with friends/family? From @butnomatter.theroadislife 8. Iceland has absolutely...
---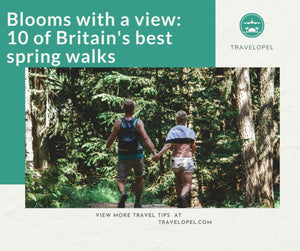 Waving daffodils, bluebell woods and muddy tracks … Time to stride out into the colourful countryside 1. Helford River, Cornwall Britain's microclimates reliably fast-forward the spring season. Sunny, sheltered Helford in Cornwall rarely gets snow or freezing temperatures, allowing early-spring flowers – including daffodils, white-flowered ramsones and primroses – a chance to get a head start on the rest of Britain. Stopping at Falmouth allows for the gathering of picnic provisions, after which it's an easy 2½-mile walk from Helford to Frenchman's Creek. Kestle Barton en route has a picnic area and usually an honesty box for drinks and snacks....