Most people focus on the monuments and museums the eye can see when planning a trip in Europe. But you'll be missing out if you don't consider the cities, towns and villages that exist underwater. Read on for the amazing history behind the bustling cities that became underwater worlds - and which parts of them are visible to this day. What are the origins of European cities? 200,000 years is mostly agreed upon as being the start of humans walking the Earth, following 540 million years of evolution after a bag-like creature with a huge mouth crawled out of the...
---
It's not uncommon for towns and cities in Europe to take a little inspiration from each other. After all, so many architectural movements have originated from the continent over the past few centuries. But what about encountering the Eiffel Tower in South Africa? Or an Italian shopping promenade in China? The mind boggles. Here are some incredible examples of places around the world that have embraced the look and feel of Europe. 1. Little Paris, South Africa Situated in the town of Hartbeespoort, South Africans that don't wish to make the 15-hour trip to the real deal can always head to Little Paris instead....
---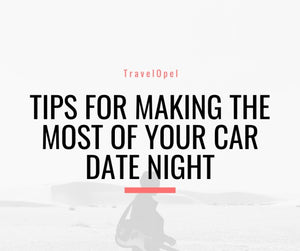 Home is the first space in your life, and work is the necessary second, outside, or within your dwelling. The car is a treasured third space. Americans have a special attachment to their chosen ride, often naming it, and always feeling the freedom it represents with avid appreciation. From receiving a first kiss, to having the "let's move-in together" conversation, in the third space, it is a meaningful destination for memory making moments. It is also an escape haven, and the perfect venue for communication, life contemplation, nugget and fry food consumption, and music blaring/vocalizing, de-stressing from life's numerous challenges....
---
If you're looking for the idyllic location for a proposal, you came to the right list. These are the places voted on by real readers, many of whom had proposals of their very own on these islands. The beaches of Kauai offer a serenity that's a perfect match for a beautiful sunset proposal while The Baths of Virgin Gorda make a striking spot for adventurous couples to say "I will." Also, we recommended tropical islands are the great choices! If a destination wedding is on the horizon, Maui or Lanai make accessible spots for friends and family to get to...
---
After a lot of finding and researching about more than a hundred beaches around the world, we have finally made a list that tells you about the top beaches in the world. We could not fit all the amazing beaches that are scattered in the world. There are certainly other beaches that you must visit, but for now, take a look at these beaches that are mentioned in no particular order. 1. French Polynesia: Simple, but Amazing   French Polynesia is an island nation made up of several archipelagoes in the glittering South Pacific. I had no idea that this...