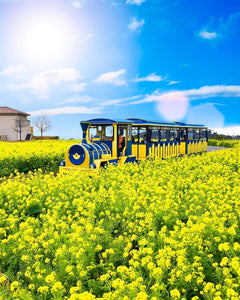 Subscribe to our newsletter Promotions, new travel guides, giveaways and more . Directly to your inbox. Email Subscribe   1. Today is "Hinamatsuri". For the first time in "Katsuura Big Hina Festival" From @kiyomis_photo 2. Right now at Super Nintendo World, USJ, Osaka From @smine27 3. It only snows a few times a year in Tokyo. Sensoji Temple, Asakusa is often crowded with people when it snows but there aren't many people out in this image. The dilemma - stay warm or get out to see the winter wonderland of Tokyo? From @yasufumi_phot 4. Rapeseed field during magic hour, at Azumayama park, Ninomiya town...
---
• Bali
Bali is a budget backpacker paradise. It's one of the most popular destinations in Indonesia and a hub for travelers, yoga lovers, honeymooners, and digital nomads alike. Not only does it cater to the budget-savvy vagabond, but the island offers plenty of options for the more affluent traveler as well. While visiting Bali has become cliched these days with some many people trying to find their "Eat, Pray, Love" experience and chill out at some expensive yoga retreat, I still find the island to be beautiful, budget friendly, and full of things to do. The countryside is beautiful, the beaches...
---
There are many beautiful places on this earth that you should visit. We live in an amazing world, filled with giant glaciers, staggering mountains and plains dotted with wild animals. But, with so many places to visit, where do you start? Where are the most beautiful places in the world to visit? To make your vacation planning a little easier, here are some of the most beautiful places in the world for you. 1. Table for two? From @paul_milinski 2. Monday mood from Canada From @sukiicat 3. Summer views from Zakynthos, Greece From @mixtita 4. Cabo San Lucas, Mexico From @activitymonster 5. Mexico From @mblockk 6. Fall vibes from...
---
• 12 Incredible Bucket List Destinations for October 2020 • Best places to visit in October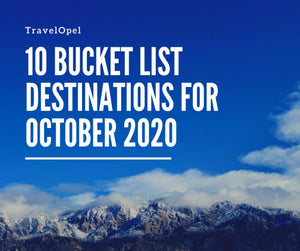 October is the seasons changing month for various regions around the world, the climates of many places are in advantageously mild weather. Thus, this month is really suitable to travel to many destinations all around. In the following, there are the top 10 best places to visit in October and their outstanding features worth touring that month. 10 Best Places to Visit in October 2020 1. Sapa - Vietnam Sapa is a small and beautiful town, located in the northwest range of mountains about 350km from Hanoi capital. It is a home of many ethnic groups with distinct and colorful...
---
• 10 Best Places To Visit In September • Best Places To Visit In September • Where to go in September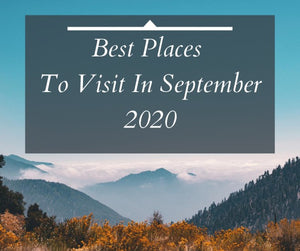 September is upcoming, and if you have a vacation at that time and are finding a perfect place to go, so this post is for you. Below are top 10 places that you can choose for your trip in September because that's the best time to visit them. The Best Places To Visit In September 1. Grand Canyon National Park 4. Ibiza 7. Japan 10. Zimbabwe 2. Nepal 5. Toronto 8. Budapest 3. Vietnam 6. Cape Town, South Africa 9. Honolulu, Hawaii Grand Canyon National Park The Grand Canyon is well known for its spectacular array of rock strata and its beautiful and colorful landscape. Every year...