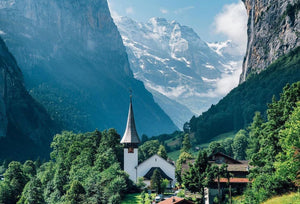 1. This photo will awaken a thirst for adventure on a hike in beautiful Glarnerland The Martinsmad mountain hut is located in the UNESCO World Heritage site of Sardona and is a good starting point for various alpine hikes and climbing routes From @wunschengel 2. When the days grow shorter and nights get colder, you know its that time of year again, at Saint-Cergue, Switzerland Time to take the cattle back down from the Alps into the valley – a centuries-old tradition that heralds the arrival of autumn. Have you ever been to see a cattle descent from Alpine pastures From @myswitzerland 3. The...
---
  Subscribe to our newsletter Promotions, new travel guides, giveaways and more . Directly to your inbox. Email Subscribe 1. Under Senja, Lofoten, North Norway. Those boats are ready to set sail From TT 2. Bergsbotn, Senja. Amazing view point From @emilieah 3. Amazing drone skills to the test after waking up high in the mountains of Senja, Northern Norway From @kynecheck 4. Epic foggy morning on Senja island From @michellevonkalben 5. Summer sunset on the Husfjellet in Senja From @samuel_lesko     6. Epic sunset in Senja, love purple sky From @samuel_lesko 7. Midnight sun and hiking in Senja From @storiesupnorth 8. Moody Senja landscape From @nyvoll 9. Senja magic sunrise From @martenymoo 10. Soon...
---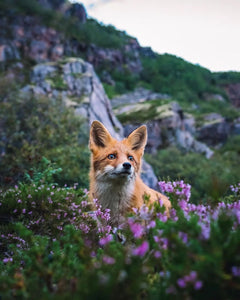 1. Fox cub in the middle of purple flowers, from Lofoten og Vesterålen From @jens.birkeland 2. Adventure of a lifetime in Lofoten, kayak at Norway is my bucket list From @joonaslinkola! 3. Jølstraholmen Camping is a camping goal for any travel couple at Norway From  @kristianvaarvik 4. Paradise Found, peaceful vibes at Lofoten, Norway From @reneringnes 5. The beautiful aurora borealis above the sky of Norway From TT 6. Will you visit Lofoten, Norway at this winter? From @rockbelz 7. The best view comes after the hardest climb, at Senja, Norway From @suhagen 8. Breakfast with a fascinating nature view, at Førde, Hordaland From @alhaqab201 9. Purple sky at Oslo, Norway From @oda.viktoria...
---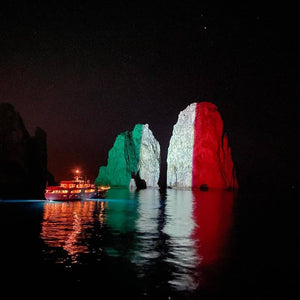 1. The magical ship with Italy symbol go around, at Genova, Italy From @giorgioluperini 2. Amazing view of the 3 mountains, at Tre Cime di Lavaredo, Italy From @georgelucky1973 3. A beautiful day to boat and explore Venice, at Italia From @geidiemme 4. A dinner by the Sea..Is there anything romantic? At Polignano a Mare From @ristorantegrottapalazzese 5. Night in Rome... Truly magical. Welcome in Rome, the eternal city From @roberto_celestri 6. Chianalea (Calabria) - Scilla at dawn, you can see how calm the waves are From @minga.mrc 7. A day at Tellaro, a Pearl of the Gulf of Poets.(Liguria) How beautiful is this From @georgelucky1973 8. A little...
---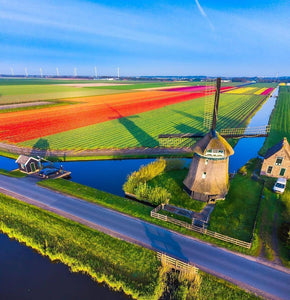 1. Perfect mirror reflex at Amsterdam, Netherlands From @arden_nl 2. Night at Utrecht, Netherlands. Amazing  From @utrechtalive 3. Utrecht, Netherlands From @utrechtalive 4. Glorious sunset at Amsterdam city, Netherlands is truly magical to see From @simon.mascia 5. Colorful houses near the beach at Stavoren, Friesland From @ewout.pahud 6. This is what I means staying alone, at Netherlands From @coepeniclas 7. Beautiful place at Zaanse Schans. One of my dreams to see that place in person From @nick_skeyes 8. Fresh air, lovely nature and cozy cottage From @giethoorn_village 9. Good morning countryside at Sint Maartensvlotbrug, Netherlands From @basbangaphotography 10. Straight tulip flower fields, giant mill and beautiful water, I love this country so much From  @ewout.pahud 11. The beautiful sunset at North Holland, Netherlands. What...