1. Traffic jam in Ios, Greece From @kyle_hunter 2. Kyra Panagia Beach - Karpathos, so beautiful From @minaslyris 3. The blue and the white that we love - Santorini From @delafuentecam 4. Beautiful corners in Paros Island - Greece From @minogiannisvalantis 5. Beautiful Rhodes, this is where I want to spend at weekend From @andreaspeters66 6. Pink flowers at Rhodes, so beautiful From @ania.szk 7. Have you been to Symi? if not, plan your trip to Greece now From @kostasboukou 8. Floating over sea, near Chalki island From @giannistsou.1 9. Summer in Karpathos From @stef_greece 10. Sunset in Mykonos, this is the best sunset ever From @npsideris_new 11. Beautiful villages in Paros, Lefkes is my favorite From @valantism.gr 12. Morning like this...
---
Visiting Switzerland is not cheap. Before you even get out of the train station/airport, you'll begin to wonder "how the heck did I spend so much money already?!" The country is home to shimmering lakes, picturesque mountains (hello Alps!), tiny walled medieval towns, soaring peaks, endless green fields you want to run through, delicious chocolate, incredible beer, and friendly, welcoming people. 1. Summer hiking paths, at Alpstein From @justyna0119 2. Berner Oberland, somewhere in the Jungfrau region From @switzerland_by_giorgi 3. Summer vibes, at Canton of Uri From @SennaRelax 4. Wishing you all a beautiful day, at Blausee From @alexandre_rapel 5. Right now at Thyon From @distilleriemorand 6. Beautiful Lauterbrunnen From @harinehas...
---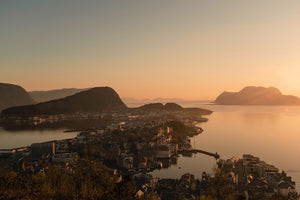 Norway is a beautiful country full of great places to visit. This is a country of colorful towns with wooden houses and majestic natural landmarks like fjords, waterfalls and mountains. It is easy not to get lost in the abundance of beautiful places you can visit in Norway. To help you plan a perfect trip, I've collected a list of the most beautiful natural landmarks and unique historical sights that you can see in Norway according to over a dozen travel bloggers. 1. Trondheim 2. Lofoten Islands From @helenemoo From @kristinabergmann 3. Bergen 4. Stetind From @eventyr From @lenainbergen   From @edelschein 5. Oslo 6. Alesund From...
---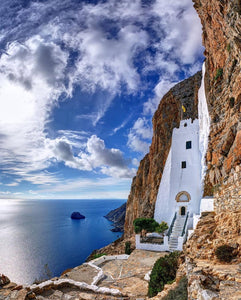 Greece is one of the most popular destinations for British tourists thanks to its gorgeous beaches, rich culture and delicious food.  Greece is the countries that you'll never get bored of visiting. With thousands of little islands and the gorgeous mainland, it's a place that just gets better with every trip. That's what makes a trip to some of the most beautiful islands in Greece a necessity Let's take a look at the beauty of Greece 1. Beautiful Tinos From @minogiannisvalantis 2. Colorful setting in Ios Island, Cyclades From @kostasboukou 3. Beautiful coast line of Kefalonia, Greece From @diokaminaris 4. Beautiful alley in Paros,  Greece From @christinatouloumtzidou 5. Beautiful Limeni, Mani From @alexandradts...
---
• Switzerland • The Best Of Switzerland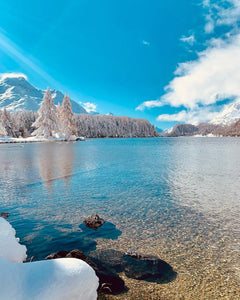 Switzerland is the country of soaring Alps and glaciers. It is so gorgeous that you might feel as though you have stumbled into a picture perfect postcard. Switzerland derives its beauty from the snow-clad mountain peaks, shimmering lakes, quaint villages and dense Alpine forests. Switzerland shares a common border with France, Germany, Italy and Austria, which adds a multicultural sophistication to this fairytale beauty. No wonder, this European gem dazzle travelers with its jaw-dropping scenery and cultural delights. With so many spectacular destinations, cities and towns, it is hard to point out the most beautiful places in Switzerland. However, we...