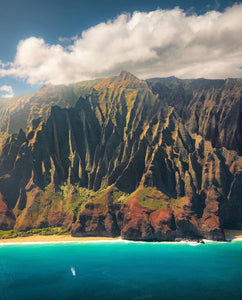 1. Travelled the unworn path to Sumba, and it led me here, a beautiful waterfall hidden amongst rice paddy fields, at Sumba Island From @agirlwhoblooms 2. This epic rock formation is aptly named Trolltunga at Henningsvær, Norway which literally means "Troll tongue" as it just out at 1,100 metres (3,600 ft) above sea level. It takes about three hours to hike here from the carpark and can take another half hour of queuing for a picture! Definitely worth it though From @cmlahagen 3. Each time I visit this lake, it seems to get more beautiful somehow, at British Columbia From @thismattexists 4. The amazing landscape of Hawaii...
---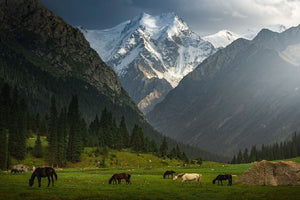 1. Amazing view mix with purple and green! At Ruka-Kuusamo From @jukkarisikko 2. The sun is rising, truly beautiful natural art, at Ruka-Kuusamo, Northern Finland From @jukkarisikko 3. Breakfast by the beach anyone? Throwback amazing day at Maldives From @sennarelax 4. Summer in Ruka-Kuusamo. This area is perfect for outdoor activities throughout the year From @jukkarisikko   Subscribe to our newsletter Promotions, new travel guides, giveaways and more . Directly to your inbox. Email Subscribe   5. One of the most beautiful cottages in the Cotswolds From @cumacevikphoto 6. The beautiful and calm summer day at Ruka-Kuusamo, Northern Finland From @jukkarisikko 7. Amazing sunset view at a National Parks nearby Ruka-Kuusamo, Finland From @jukkarisikko 8. The...
---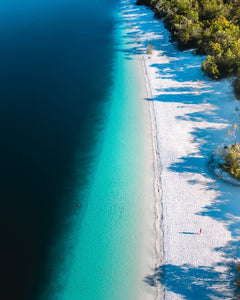 1. Namibia has some of the darkest skies I have ever witnessed. This was taken during moonrise and the milk was still very much out to play. A night for the books From @kylevollaers 2. Iceland offers the most breathtaking views From @furstset 3. How cool is this giant rock? During our two weeks in El Nido I'm pretty sure we've photographed Pinagbuyutan Island from every possible angle From @carson.moody 4. The best rollercoaster ever, at Busch Gardens Tampa, US From @lucasmartins 5. Would you ride on this? At Gelmerbahn, Berner Oberland, Switzerland From @sennarelax 6. They call it: Eye of the earth, at Rijeka Cetina, Croatia. Did you know that this...
---
1. A baby turtle swimming around Australia From @benjhicks 2. If you haven't already heard, sea turtles absolutely love to munch on jelly snacks, especially the color ones Unfortunately, it also means they frequently mistake plastic for their favourite food, so let's keep it out of the ocean From @jacintashackleton 3. The tiger is our greatest guardian. Protecting them, helps protect our forests, rivers and climate From @shaazjung 4. Little Woodswallow family, at Perth, Western Australia From @explorenature_tr 5. Nugget enjoying his first day out on Moraine Lake, at Banff National Park, Alberta, Canada From @trailsandbears 6. Enjoying a lil beach wind in the hair From @bushandreagan 7. Raise your...
---
1. Italy From @braybraywoowoo 2. Alpstein Switzerland From @aventouro 3. Glacier National Park From @josh.martin.photography 4. Stunning capture at Val di Funes From @sunar.ibrahimov 5. Patagonia, Argentina From @tylekki 6. Banff National Park From @calibreus 7. Yosemite National Park From @glassmello 8. Plansee, Tirol, Austria From @peter.brunner 9. Glacier National Park From @traunfoto 10. Have you been to the Mount Rainier National Park? From @raymondstiehl 11. Fiordland National Park, South Island ,New Zealand From @ajmandell 12. Grand Teton National Park From @justnsmith11 13. Glacier National Park From @didoyamulka 14. Swiftcurrent Lake, Glacier National Park From @shingaridavesh 15. Wyoming From @audacityofamber 16. Gem in the Mountains, at Glacier National Park From @_jeffreyji 17. Banff National Park From @danschyk 18. Mount Rainier National Park From @ryanresatka 19. Tongariro National Park From @harrypope 20. Grand Teton National Park From @rob.phillips.photography 21. Toggenburg From @dominik.kobler 22. The lonely...